Linen Collection
Unique Style
Autumn - Winter collection 2022
OUR BEST SELLERS
Linen Clothes collection
Best Fit for you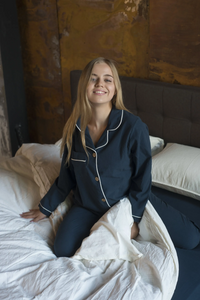 PYJAMAS SET, RELEASED BY SOUNDSLEEP!
Forget about cheaply-made, uncomfortable women's sleepwear that shrinks or fades right in the first wash!
We are offering you a super comfortable set of organic cotton pyjamas, perfect for wearing all day around the house, in the modern button down design and in stylish, trendy colours that will make you shine!
Enjoy Unparalleled Comfort All Year Round!
Shop Now
The Stonewashed Experts
We are the Stonewashed Experts! Are you looking for a deluxe bed linen set that combines premium quality and comfort with a classy design?
How about a timeless stone washed duvet cover set, which will accentuate your modern, rustic or classic bedroom décor?
We make our duvet covers from premium 100% organic cotton material and we submit them to stone washing, to offer the textile the increased softness & flexibility that takes your relaxation to a new level.
Shop Now
Our store
Unit 327
Stratford workshops
Burford road
E15 2SP
Mon - Fri, 10am - 9pm
Saturday, 11am - 9pm
Sunday, 11am - 5pm